App Detial
« back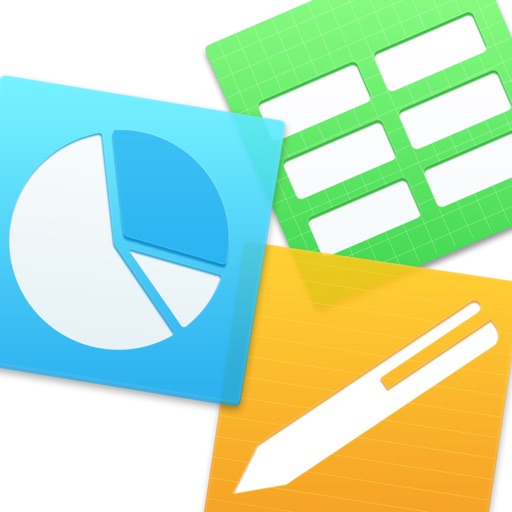 Bundle for iWork
Seller: Graphic Node
Price:
FREE
Download Bundle for iWork free via AppsHawk.

The ideal tool for users of iWork, Bundle for iWork provides you with over 3000 unique designs for Pages documents, 380 spreadsheet templates for Numbers, over 140 first-class slideshow themes for Keynote, and over 2000 images for illustrating your content. All templates are available in the US and international paper sizes.

Templates for Pages

The premium-quality Pages Templates set offers over 3000 beautiful and functional templates for Apple's Pages. It includes a variety of template types, from business cards and brochures to posters and invitations. Pages Templates features a compelling combination of a modern and professional print layout and the gripping feel of creativity, adding a note of sophistication to your content.

Templates for Numbers

The high-quality Numbers Templates collection offers 400 diverse and useful templates for Apple`s Numbers. Use them for your business or personal needs. Handle your day-to-day tasks without difficulty. Customize the templates to your requirements: create tables, make calculations, draw diagrams, insert images thus tackling your job efficiently and effortlessly.

Keynote Templates

Keynote Templates consist of over 150 themes for Keynote presentations. These are more than just pretty backgrounds – each one of them includes up to 24 different master slides, which lets you choose the best layout for your information. The themes are available in up to five sizes: 1920x1080, 1680x1050, 1280x720, 1024x768, and 800x600 pixels. Let us take care of the appearance of your presentation, while you focus on the content.

Graphics

The Clipart category is a collection of 100 beautiful, detailed images, illustrations is an arresting collection of 334 images, ranging from lipsticks and watches to airplanes and factories, icons is a set of 329 slick, colorful icon images, including designs for electronics, medicine, transport, and the green movement, people clipart contains 300 top-quality images, depicting people and their reactions in various work and leisure situations, photos contains over 800 high resolution photo images, traffic signs is a collection of 217 images of traffic signs used in the US and Europe. Speed limits, warnings, and bicycle lane marks – everything is covered.

Requirements: Pages for iOS, Numbers for iOS, Keynote for iOS and iOS 10.0 or later.
Screens