App Detial
« back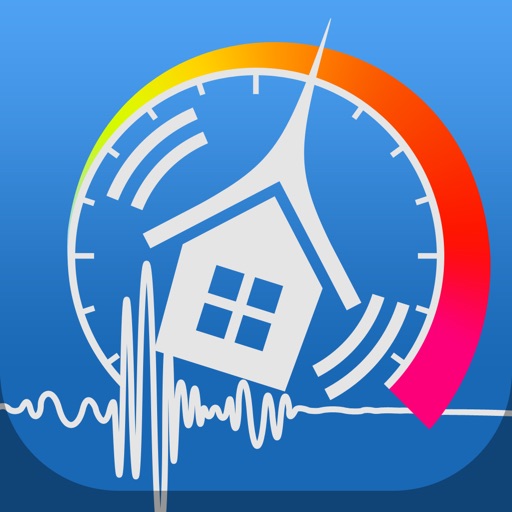 iShindo - Seismic Intensity
Seller: Hakusan Corporation
Price:
FREE
Download iShindo - Seismic Intensity free via AppsHawk.

Make your iPhone into a seismic intensity meter!
Using the application, the iPhone can measure the seismic intensity precisely with the build-in-accelerometer.
'iShindo - Seismic Intensity' can be installed as a handy seismometer equivalent to an expensive instrument.

Feature
• Once a shake occurs, you can watch an intensity value at your place.
It's easy-to-read: a number and a background color of the display.
The simple interface is friendly with your eyes and the color variation is enjoyable.

• Quakes(seismic intensities) are automatically recorded.
Past events are listed conveniently.
The data can be shared among 10 devices at most via iCloud.

• Set your iPhone on the wall in your room and, even from outside, you can watch how your home is safe.
A picture is taken by the front camera in the case of a quake getting stronger than the threshold.
You can check pictures quick and easily through a photo stream anytime, anywhere.

How to use
If you have a spare iPhone or iPad or iPod touch, don't keep it in your desk but use it as a seismometer with iShindo application.
Here we show how to install your device (iPhone/iPad/iPod touch) in your home.
http://www.hakusan.co.jp/yure/ishindo/en_install.shtml

Caution
The event information can be shared among devices registered as the same iCloud account.
The number of devices allowed to use the same iCloud account is up to 10.
iShindo application is designed for iPhone 4 or later and iPod touch 4th generation or later.
iPhone 3GS cannot display the seismic intensity correctly.
iOS version 8.0.x does not display the warning message even when 'My Photo Stream' setting is off. iOS version 8.1 or later, by contrast, displays it.
Screens