App Detial
« back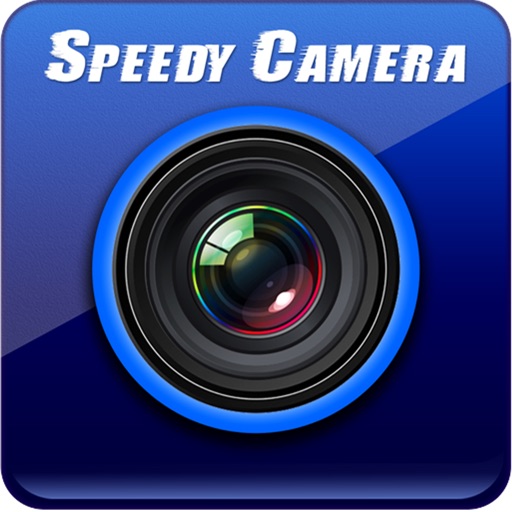 Speedy Camera
Seller: Thomas Vitali
Price: -1
Download Speedy Camera free via AppsHawk.

- All features included. NO In-App purchases ! NO Ads inside ! NO complicated menus !
- UI Support for iPhone 5 Generation with Retina Displays.
- Video Sequence Export with "reverse"-option export.


SpeedyCamera App is for to capture your best action. It takes the picture while you are moving or in any action.
As soon as you start your action, SpeedyCamera also start taking pictures and then after you can choose the best photo from the action.
Furthermore you can also use SpeedyCamera as timelapse app for taking pictures and create a timelapse video afterwards.
SpeedyCamera is completely customizable - you can choose your preferred shooting modes.
Never miss your favourite photo shot or start TODAY for creating your first timelapse videos !

Highlights:
- Up to 500 pictures a minute.
- Choose camera resolution from VGA to 8MP (8 MegaPixels Photos) quality picture.
- Take picture from rear as well as front camera.
- Continuous, Burst & On Click shooting modes are available and you can choose according to your needs.
- You can set delay between 2 pictures.
- Manual control options allows to set picture brightness & focus which can be useful in dark area.
- Auto On feature allow to start taking pictures immediately.
- Timer option allows you to set a timer before it takes pictures so you can make self-photo shots. Group photos are made easy with this.
- Create Folder functionality will allow you to organize your photo sessions.
- You can preview each photos taken and also save & delete while at preview.
- Store bulk pictures to camera roll in just one tap.
- You can export a video from the all the pictures taken.
- Frame Settings and quality settings in export mode. This allows you to create timelapse videos. Shutter videos from your taken pictures.
- Reverse Video export allows you to make a reverse video from your taken picture set.
- Further explanation of the features on our homepage: www.speedy-camera.com including email support.



Notice:
NO DATA WILL BE COLLECTED, SENT OR REQUESTED BY THIS APP.
NO HIDDEN OR ADDITIONAL FEES/COSTS AFTER PURCHASE.
Screens