App Detial
« back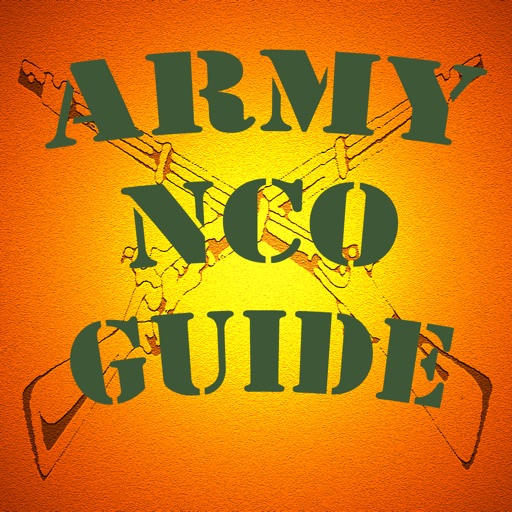 Army NCO Guide
Seller: Polemics Applications LLC
Price:
FREE
Download Army NCO Guide free via AppsHawk.

No one is more professional than I, I am an a Noncommissioned Officer, No other app in the store helps you become the ultimate leader of Soldiers like this NCO Guide.

Get your Soldier on. Take command of the 10,000 things you've got to know. Be-Know-Do. Crush the Board. Think deeply of your profession in arms. Promote. Promote. Change the Army. Become the New School NCO.

The Army NCO Guide enables you to do it all by combining quick reference, software tools and Army philosophy collected from New School NCOs from around the Army.

Whats Inside:
-200+ Flashcards on NCO Topics
-Create your own flashcards
-55 pages of appearance standards
-11 philosophical essays from around the Army
-23 Smart Cards
Risk Assessment Matrix, SALUTE Report, LACE Report, Call for Fire, CBRNE 1 Report, 9 Line UXO/IED, 9 Line MEDIEVAL, Evaluate a Casualty, 5 S' of EPW Handling, OCOKA, GOTWA, METT-TC, OPORD Format, SITREP Format, Step Training Model, 7 Principles of Training (and more)
-Counseling Tips
-Suicide Prevention Literature
-NCOERs:
1300+ SAMPLE Bullets
Duty Descriptions
-NCO Creed
-ASU Inspection Pictures
-Weblinks to external resources
-Free Membership to the New School Army

The Army NCO Guide is running on its fourth year of providing awesome content to the Soldiers and NCOs of the U.S. Army. It has been updated 34 times, new content comes monthly.
Screens