App Detial
« back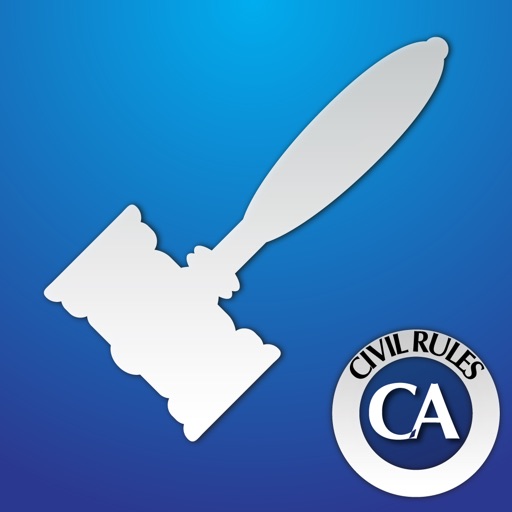 California Civil Rules (LawStack's CA Rules of Court Title 3)
Seller: Tekk Innovations LLC
Price:
FREE
Download California Civil Rules (LawStack's CA Rules of Court Title 3) free via AppsHawk.

LawStack's complete California Civil Rules in your pocket. Leave the
heavy book at home. You should buy this app now.

• Initial purchase includes a one-year content update subscription. Renew thereafter via in-app purchase.
• Complete offline access.
• All tables and images included.
• Add custom bookmarks, highlighting, and notes.
• Full-text search and other advanced search options.
• Email and share sections or selected content with colleagues.

Contents:

• Division 1 - General Provisions
• Division 2 - Waiver of Fees and Costs
• Division 3 - Filing and Service
• Division 4 - Parties and Actions
• Division 5 - Venue [Reserved]
• Division 6 - Proceedings
• Division 7 - Civil Case Management
• Division 8 - Alternative Dispute Resolution
• Division 9 - References
• Division 10 - Discovery
• Etc.

Comments or questions? Email us at support@tekkinnovations.com.

************************************************************

Disclaimer: The information in this app is not intended to replace
official versions, is subject to revision, and should not be
considered legal advice. Tekk Innovations LLC presents this
information without warranties, express or implied, regarding
accuracy, timeliness, or completeness. In addition, this disclaimer
may change at anytime. When necessary, consult primary source
material.
Screens