App Detial
« back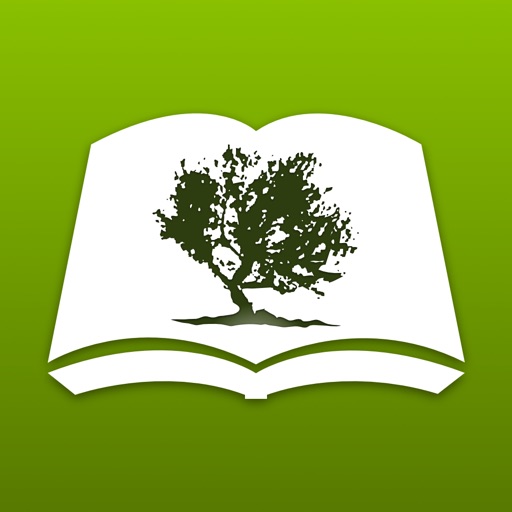 NKJV Bible+ by Olive Tree
Seller: HarperCollins Christian Publishing, Inc.
Price:
FREE
Download NKJV Bible+ by Olive Tree free via AppsHawk.

Bible+ by Olive Tree is the best free Bible app for reading and studying God's Holy Word!

Do more than just read your Bible - take notes, highlights, and save passages and sync to all your devices. This free Bible Study App features a powerful Resource Guide that links your Bible text with outstanding study Bibles, maps, commentaries, and more for an in-depth Bible study experience. Start a Bible reading plan and Bible+ will track your progress as you read through Scripture. Our unique split window allows you to create your own customized parallel Bible to easily compare Bible translations. Install now and explore over 100 more free titles with full offline functionality!

Bible+ by Olive Tree includes the New International Version (NIV), King James Version (KJV), English Standard Version (ESV), New King James Version for free! You can also download dozens of free study resources. More translations and great study resources are available for purchase in-app.

OFFLINE BIBLE STUDY
Read and study whether you're connected or not. Your library, notes, highlights and all of the app features are stored on your device so that you have full functionality when you are offline or in airplane mode.

CLOUD SYNC
Sync your Bible study resources, highlights, notes, save passages, and book ribbons between any devices with Bible+.

POWERFUL RESOURCE GUIDE
With our one-of-a-kind Resource Guide, perform powerful searches through your entire Library of Bibles, Bible commentaries, Bible dictionaries, and more.

SIDE-BY-SIDE STUDY
The split window feature allows you to create your own customized parallel Bible for translation comparison, view your study notes while you read, or follow along with a commentary while you study Scripture.

IMMERSIVE BIBLE STUDY
• Remove distractions by opening your books and Bibles in full screen and immerse yourself in Scripture.
• Night theme for easier reading in lowlight.

PERSONAL BIBLE STUDY
• Highlight words and passages
• Take your own personalized notes
• Save your favorite passages
• Tag anything to find it quickly later
• Leave a book ribbon on a page in order to pick up where you left off
• Select and copy text from any Bible or book in your Library

DAILY READING PLANS
• Free downloadable reading plans on various topics, books of the Bible, or specific biblical characters
• Sync your reading plan across your devices with Bible+
• Plans vary in length with options as short as 5 days to as long as three years!

SOCIAL BIBLE STUDY
Instantly share the Bible with your friends from inside the app. Tap on a verse to share it through Twitter, Facebook or via email.

OTHER BIBLE STUDY RESOURCES AVAILABLE FOR PURCHASE IN-APP:

• The Message, Amplified Bible, New American Standard Bible (NASB), New Living Translation (NLT), New Revised Standard Version (NRSV), and over 100 more!
• Best-selling study Bibles: ESV Study Bible, NLT Study Bible, NIV Study Notes, NKJV Study Notes, Life Application Study Bible, Reformation Study Bible Notes
• Word Study Bibles with Strong's Numbers in NIV, KJV, ESV, NKJV, HCSB and NASB Bible translations
• Commentaries and Study Tools: Vine's Expository Dictionary, Expositor's Bible Commentary; Olive Tree Bible Maps, Bible Knowledge Commentary, Zondervan Atlas of the Bible
• Interlinear Bibles: Easily compare the Original Languages of the Bible with ESV, KJV, and NKJV Bible translations.
• Harmony of the Gospels: Read through the life of Jesus chronologically with our unique Gospel harmonies.
• Original language Bibles: Greek New Testament: NA28 & UBS-4; Hebrew Old Testament: BHS; Greek Old Testament: Septuaginta, LXX
• Non-English Bibles including Spanish, Portuguese, German and more: Reina-Valera, Almeida Revista e Atualizada, Dios Habla Hoy, Luther Bibel 1984, Louis Segond, Indonesian Bible

AND MANY MORE!
Screens