App Detial
« back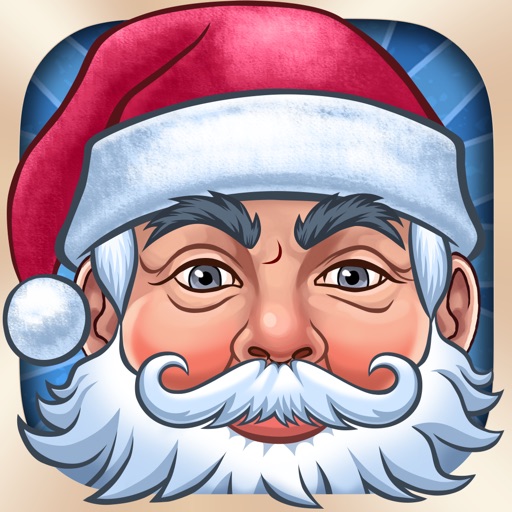 Santify - Make yourself into Santa, Rudolph, Scrooge, St Nick, Mrs. Claus or a Christmas Elf
Seller: Apptly LLC
Price:
FREE
Download Santify - Make yourself into Santa, Rudolph, Scrooge, St Nick, Mrs. Claus or a Christmas Elf free via AppsHawk.

Santify - Get in the holiday spirit!

NEW YORK TIMES - "The most impressive of [all] the seasonal photobooth apps that are on the App Store."

Transform yourself into a 3D animated Santa Claus, Mrs. Claus, naughty elf, Rudolph the Red-Nosed Reindeer, or choose from lots of other festive characters! Then, customize your holly jolly self with hundreds of Christmas-y combos -- you'll be the life of the holiday party this season with Santify!

Deck yourself with boughs of holly, jingle bells, or a glowing candle then SHARE your cheerful creation with friends and family. Each time you share, you earn "Cheer" to unlock even MORE festive fun!

FEATURES
-Take a new photo or use any picture in your phone's library.
-2D photos transform into animated 3D videos!
-Record your voice - create custom Christmas ecards and videos of your jolly self!
-Tap your face to sneeze, sigh, blink, cough, and more.
-Fun interactive events -- throw snowballs, dangle mistletoe, even cover yourself with a blizzard!

SEND YOUR VERY OWN CHRISTMAS GRAMS!
-Create and share custom holiday ecards with your friends and family. When you share, you earn "Cheer" to unlock fun new items and effects!
-Print and send your own funny holiday cards directly in-app.
-Post your photos and videos to Instagram, Twitter, Facebook, MMS, YouTube, LINE, and Email.

'TIS THE SEASON FOR FUN
-Holiday fun for the whole family with hundreds of cheery combinations!
-Reindeer, angel, Scrooge, elf, old St. Nick…pick your favorite Christmas character to turn into.
-Move over Elf on the Shelf -- there's a new holiday favorite in town!

Don't be a grinch! Follow along with us on Instagram at @apptly and share your merriest holiday creations using #santify.
Screens