App Detial
« back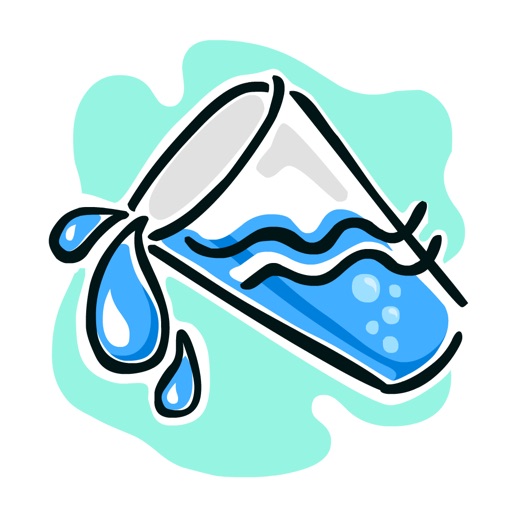 Splashy Water Tracker - Drink more water, Track daily water intake, Get hydration reminder
Seller: Blue Eyes Innovation LLC
Price:
FREE
Download Splashy Water Tracker - Drink more water, Track daily water intake, Get hydration reminder free via AppsHawk.

+++ Used across 150 countries ***** 5 star ratings

+ Integrated with Apple Health Kit
+ Available on Apple Watch
+ Get into a regular water drinking habit with games, reminders and more
+ Add water right from Notifications on iPhone, Watch or iPad
+ Choose from over 100 possible Glass and Water combinations
+ Notice your water intake habit changing for the better and put your name up on the worldwide leader board

Does your Water tracking App motivate you to get into a regular water drinking habit? Does it make the mundane task of tracking water intake fun and super easy?

1. Just swipe left or right to pick your water color and swipe up or down to change the shape of the container. Pick your favorite from 75 different combinations!

2. Set your daily goal and serving sizes and daily reminders.

3. Get reminders with buttons to just tap and record water - from your phone, tablet or Watch.

4. Stay motivated to get into a regular water drinking habit via unique games, challenges and reminders.

Apple Watch edition - Quickly glance current water intake and receive timely reminders with buttons to add water based on your preferred serving sizes. Take up the 100 day water challenge to stay motivated and get into a regular water drinking routine. These and other intuitive features make remembering and tracking water throughout the day a breeze.

List of cool features:

+ Integrated with Apple HealthKit. Track water both from Apple Watch and iPhone on Apple Health App.

+ Track your water by choosing using one of 75 different combinations of shapes and colors

+ Shake your water - don't worry water won't fall if you turn it upside down!

+ Integrated with Game Center - Challenge yourself through 7 different levels - become a Grand Master by meeting your goals for 100 days

+ Challenge your friends, or be challenged, share achievements, put your name on the leader board

+ Set notifications with intuitive labels - alerts, badges, sounds et al

+ Set events on your Calendar

+ Choose your daily goals and serving sizes in any combination of Liters, Milliliters and ounces... Do you want to drink 2 liters of water and your serving size is 10 ounces? No worries. Set them as such and the App will you automatically calculate and tell you how many servings are required to meet your daily goals.

+ See the water rising on your container with each serving

+ Analyze progress with graphs and charts

+ Ability to update water intake for any prior days.
Screens