App Detial
« back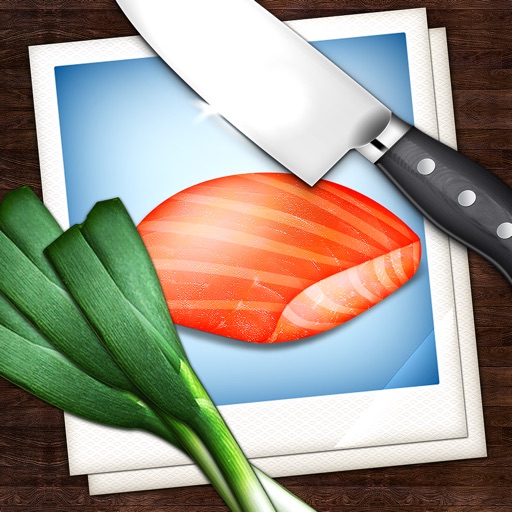 The Photo Cookbook – Quick & Easy
Seller: ditter.projektagentur GmbH
Price:
FREE
Download The Photo Cookbook – Quick & Easy free via AppsHawk.

The Photo Cookbook is like a private cooking course in your own kitchen with an experienced cook who clarifies the preparation. Beautiful photography, elegantly displayed in high resolution on your iPad, illustrates every step.

***As seen on Apple's iPad TV ads!***

Every recipe starts with a photograph of all the ingredients you'll use in the process. This way and in one glance, you can control if you've got all the ingredients you need for preparing the dish.

Each short and straightforward step is clearly explained and easy to understand. Along with the pictures, this assists novice cooks as well as those with more experience in remembering the little touches that can easily be overlooked. Each recipe ends with a photograph of the finished dish, complete with any serving suggestions.

The basic version of the app illustrates 84 recipes, divided into four topics: "Quick & Easy" (60 recipes), "Asian" (5 recipes), "Italian" (15 recipes) and "Baking" (4 recipes). By In-App-Purchase, you can increase your library to 240 total recipes (that's 60 recipes per chapter).

The item "Baking" is also available with the same content as a separate app: "The Photo Cookbook - Baking".

Each topic is divided into four chapters, within which the recipes are displayed in an overview. Every chapter scrolls vertically, so that you can play with your choices and visually decide which recipe you really want to prepare.

Features:
- basic version with 84 recipes and over 700 high-resolution photos
- expandable with In-App-Purchase to 240 recipes and 2,000 photos
- all recipes are easy to prepare
- all recipes displayed in professional step-by-step photographs
- search function for ingredients and recipes
- ingredient lists can be emailed
- Mark the best recipes as favorites. Simply tap the bottom right corner of a recipe on the overview page.
- You can now add your own notes to recipes.
- ingredients provided with consumer information (retrieved with a tap on the relevant ingredient)

The contents of this App can also be found in a book series by Parragon Books.
Screens