App Detial
« back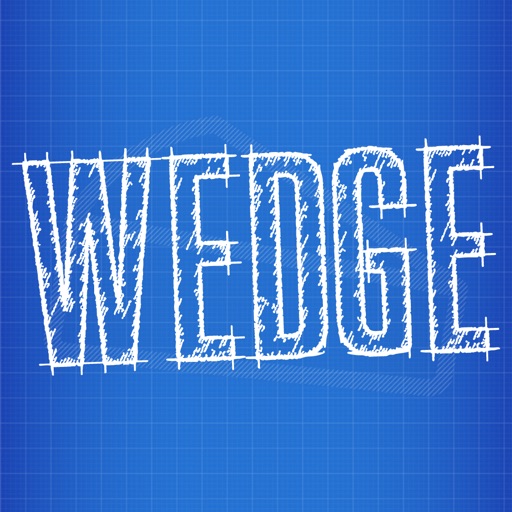 Wedge - Everyday Utilities app
Seller: Wrights Creative Services, L.L.C.
Price:
FREE
Download Wedge - Everyday Utilities app free via AppsHawk.

The goal of Wedge - The Customizable Widget System, is to be a 1-stop app for all of your daily utility needs.

Included Wedges
â—† About Wedge - App version and app, wedge rating.
â—† Account Wedge - Apps by WrightsCS account manager.
â—† Battery Wedge - Live battery information with animated elements.
â—† Calendar Wedge - Monthly calendar wedge.
â—† Clock Wedge - Live analog or digital clock.
â—† Compass Wedge - The compass that does not always point North.
â—† Console Wedge - Wedge Console viewer.
â—† Contacts Wedge - Easily connect with your contacts.
â—† Heartrate Wedge - Heartrate graph that shows BPM throughout the day.
â—† Kitchen Timer Wedge - Elegant Kitchen timer with Cooking and Cooling times.
â—† Music Wedge - Control your music.
â—† Notes Wedge - Standard Note manager.
â—† Notify Wedge - Official Wedge Notification Manager.
â—† Pedometer Wedge - Track your daily steps.
â—† Quotes Wedge - Random quotes from Quotes on Design.
â—† Selfie Wedge - Love taking "selfies" then this wedge is for you.
â—† Speedometer Wedge - Elegant Speedometer with mileage tracking.
â—† Stopwatch Wedge - Standard Stopwatch timer with Lap counter.
â—† System Wedge - Premium system information about your device.
â—† Themer Wedge - Official Wedge Theme Manager.
â—† Timer Wedge - Includes a stopwatch with laps, count up timer and count down timer.
â—† Tip Calculator Wedge - Tip Calculator with preset and custom tipping amounts.
â—† T-Minus Wedge - Event countdown manager.
â—† Today In History Wedge - Chronological timetable of historical events that occurred on this day in history.
â—† Walkthrough Wedge - Official Wedge tour guide for Wedge v2.0.
â—† Weather Wedge - Local weather forecast.

Today Extensions
â—† Compass Extension - View your heading LIVE on your Today screen.
â—† Pedometer Extension - Track you steps and distance from your Today screen.
â—† Speedometer Extension - Elegant Speedometer with mileage tracking on your Today screen.
â—† T-Minus Extension - Countdown to special events on your Today screen.

Have an idea or suggestion for a new Wedge? Contact me at aaron@wrightscsapps.com

HEALTHKIT:
Pedometer Wedge uses HealthKit to display your steps and distance data. This can be turned off or on in the Health app under Sources -> Wedge. You must purchase the Pedometer Wedge to gain access to this data.

Pedometer Wedge does not save, store or track your Steps or Distance information. Pedometer only queries the existing health data from the HealthKit API.
Screens